Check out below the coaching calls that take place this month and schedule those that you can attend. The app will show you what time the call is based on your time zone. Please register for the calls you plan to attend.

You will receive a confirmation email with the link to join and a link to add them to your personal calendar.

Overview of the group coaching calls


Calls from the image are on Pacific Time - Los Angeles
You can use this link to find out what is the time of the calls based on your time zone. Modify the event from the left box to match the coaching call you want to attend and make sure the box from the right side shows the time based on your location.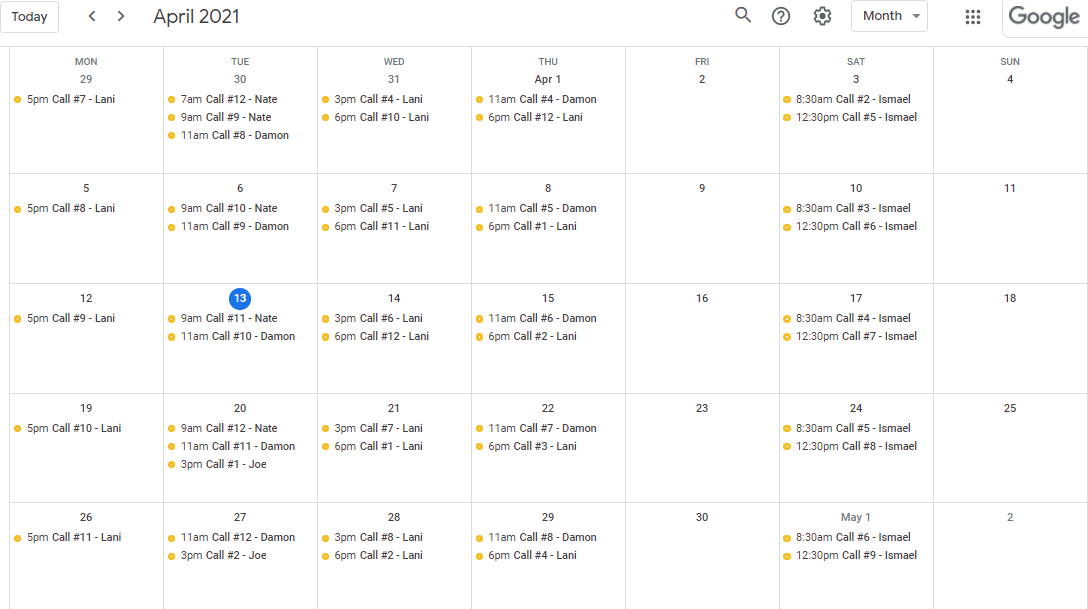 Level 2 Coaching Calls Content
Call #1: Discovering your self-concept, Process elements of self-concept, Sensitivity to feedback
Call #2: Exploring aspects of time, Sensitivity to feedback
Call #3: Exploring content, Sensitivity to feedback
Call #4: Discovering the structure of counter examples, Integrating counter examples
Call #5: Excluding counter examples, Conflict integration, Negotiating with inner parts, Adjusting the scope of a quality
Call #6: Processing and transforming counter examples, Grouping counter examples and transforming the worst
Call #7: Values elicitation, Hierarchy of values, Cross-reference to qualities
Call #8: Building a new quality
Call #9: Transforming an ambiguous quality into a positive one, Changing the "Not Self"
Call #10: Transforming an unwanted quality into a positive one
Call #11: External boundaries exploration, External boundaries experimenting with changes, Internal boundaries exploration, Internal boundaries experimenting with changes
Call #12: Connection and disconnection, Mapping across from disconnection to connection